Shadow Kissed
September 9, 2010
It appears the thoughts of you have corrupted me.

I desire nothing.
Nothing more than to fall into your embrace and feel the life seep away from my veins.

Your embrace seduces me, until I'm consumed by the need.Blindly and recklessly I follow, mesmerized by your cold lips against mine, I feel the life draining and feel the delectation at your acceptance take over my system, like a poison, spreading rapidly. An interim of mirth mingles alongside the poison.

Pushing myself deeper into your frozen stature, unknown to time. Your body against mine.

Enticed, I cannot stop.The rapidly spreading poison takes over.

Now.

I ride with my lover.
First class,
For eternity.
On deaths chariot.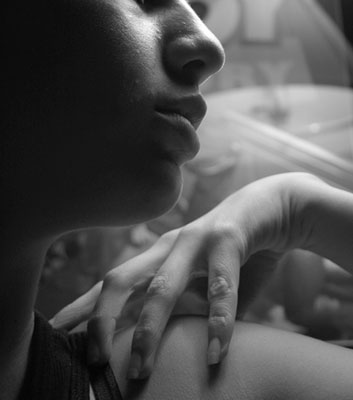 © Rebecca B., Santa Clara, CA