An Inspiration
September 22, 2010
Twin girls and an older brother:
The closest friends I have ever had.
I live at their house as much as I can,
Getting to know them, the good and the bad.

I hear stories of their childhoods,
Having adventures and playing sports,
Climbing trees and dressing up,
With the neighbors as friends and cohorts.

As they grew, some things changed;
How time is spent from day to day.
More hours have to be spent on school
And other things that get in the way.

But there are still good times to be had;
Not quite like before; of different sorts -
Hikes through the woods and contra dances,
Ultimate Frisbee and building snow forts.

When I stay a while at their house
And get to be a part of their days,
I have trouble being unhappy there
Except for when it's time to part ways.

There's little need for TV or such things;
Family and friends are what life is about.
The camaraderie and song that fill the house
Bring joy to all, without a doubt.

I don't know if it's intentional, how they live
But they are an inspiration to me
To life, there is no solution or key
But they show me the way I want to be.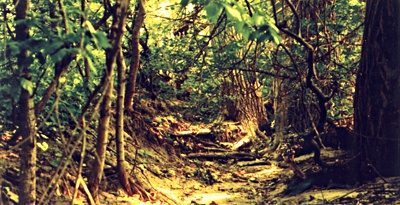 © Dan B., Papillion, NE