Wise Words
September 22, 2010
My beauty
was once immaculate.

Restrain from bombarding your excess debris,
Are you aiming to endeavor the beauty of my greens?

Refrain from massacring my trees.
Don't you appreciate having them around?
The colors they bring in autumn are irreplaceable.
The different types are creative.
The air they provide.
Or do your filthy automobiles desire distance
Frolicking upon my turf.

Do you not enjoy the fruits and the harvest?
That I provide.
You chemically enhance my fruits.
Making different unknown types.

The whites of winter.
My winter tide,
The beauty
Was blinding.
But now
Slush as black as coal is all I see for miles!

Why do you throw your chemicals in my water?
You've harmed my waters,
Once so blue and so clear.
Now their filthy and polluted
You harm the fish who strive to survive within my waters

Truly what perplexes me.
Is when,
After all the damage you've caused.
Agog a way to blame me.

By effecting the environment,
My creation.
You kill yourselves
In attempt to acquire a reason as to how I devised this
Conniving plan.

Wouldn't it be better?
If you just cared?
If you just helped?

The storms and climate change,
You bring it upon yourselves.
Open your eyes.

See the destruction
Left behind for so long

Packing my bags
To find new land
I see what used to be.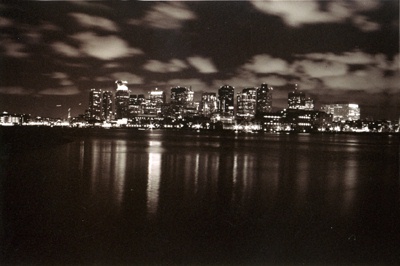 © Hoang P., Rochester, NY