Odium
September 18, 2010
Your eyes are molten
blue, deep enough to
run my fingers through
your hair, if I can.

I get lost in your
curly locks, thicker
than molasses, sir,
I'll chop it all off.

I kiss your starch white
teeth, regrettably,
as the sun warms you
with it's odium.

Lay your body down
and I'll get rid of
it, if you insist
on my disposal, please.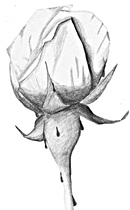 © Elaine S., Phoenix, AZ