'Cause We're Friends, You Know?
August 24, 2010
You're taller than me
And we're hand in hand
Except my arm is bent
Because it can't reach that far
But it's kind of comfortable, you know?

And when I see you smile
And look in my yearning eyes
My world lights up
Not in fire, but in
A sunny glow
And it's warm, you know?

So I smile in return
Because, well, you're funny
I'm wrapped in your arms
And I can't help but
To feel happier than ever
Your arms around me
Mine around you
You're my best friend, you know?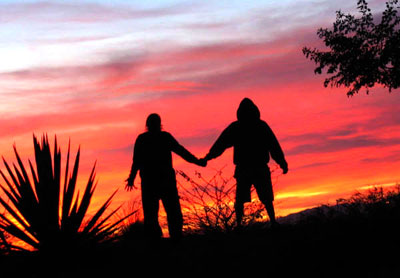 © Rosanna S., Phoenix, AZ