Burning Bridges
August 13, 2010
Bridges in flames
Everywhere she looks,
The smoke filling her lungs
She is choking.

She thought she could burn bridges,
The ones she didn't need.
But she lost control.
She is stranded.

Too prideful to call for help,
She watches all she has
Blazing and smoldering.
She is empty-handed.

No escape route,
It burned with the bridges,
She shouldn't have played with fire.
She is burning.

The ashes float away
Distributed by the wind,
Charred remains left in the wake.
She is left behind,

A glowing ember.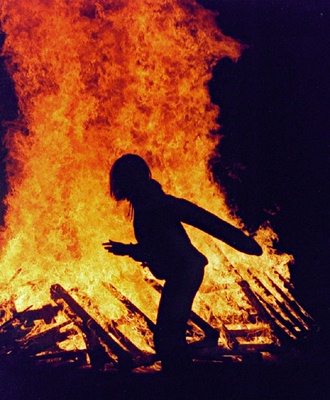 © Hali S., Robinson, IL