Oh Moon
August 23, 2010
Oh Moon,
Oh bright, bright Moon,
How can you move me so,
When you are many hundreds of miles away?
Your terrible beauty creeps
Through the night,
Pure as a cold mountain spring.

Sometimes I look upon your distant splendor,
And I find myself upon you.
I look about myself,
at the dust and the rocks that are gray as ash,
and marvel at how different you are when close.
The I turn toward the horizon,
and see a sight that takes my breath away.
The Earth.
I stare at this wondrous orb
That is made up of swirls of blue, green and white.
Stare until my eyes sting and I am forced to blink.
And I am back where I was,
Looking upon your far-away face.

Oh Moon,
Oh bright, bright Moon,
The Earth, with its constant change and possibilities,
Is infinitely more beautiful than you.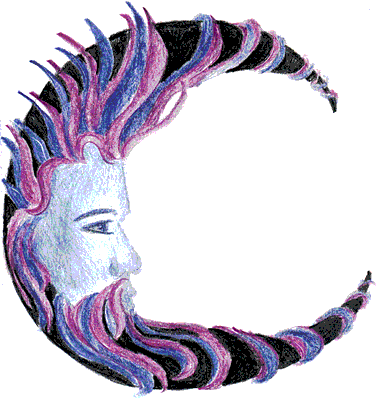 © Vanessa M., Glendale, AZ