Without Goodbye
July 26, 2010
I love your jet black hair
And yellow skin.
Your cinnamon brown eyes,
And your perfect grin.

I love your determination
And the muscles in your calf.
Your no-nonsense attitude
And your loud, genuine laugh.

I love that you're smart
Without even trying.
The way your lip twitches
Whenever you're lying.

I love your flirty comments
Used in front of your friends,
And your nervous expression
When we're too alone to pretend.

I love your seriousness for soccer
And how you play all the time,
How you still look adorable
Covered in grime.

I guess you needed someone
Who wasn't so shy -
You didn't know that I love you,
So you left without a goodbye.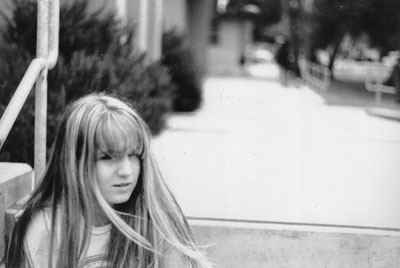 © Alyssa R., Pacific Grove, CA