The Powerful Difference
July 29, 2010
Sometimes when you love someone enough, you're pulse increases when you see them,
Or sometimes your entire stomach gets lightning bugs, most call them butterflies, but to me, their lightning bugs because they light up your eyes.
And sometimes when you love someone enough, and you see them, your hands get sweaty,
These are all signs that you have love for someone. The difference in that and the point I'm trying to make is having love for someone, and being IN love with someone are two separate things.
When you're IN love with someone, you get tongue tied. And when you plan a speech, you lose it at the right time. And you find yourself smiling from just the thought of them. There's also the significant, "Should I call him/her?" And lastly, when you're in love with somebody and you see them, you really don't see them, you see every conversation you've ever had every kiss you've ever experienced with them and all the conversations and experiences you plan to have.
And THAT is what being in love is like.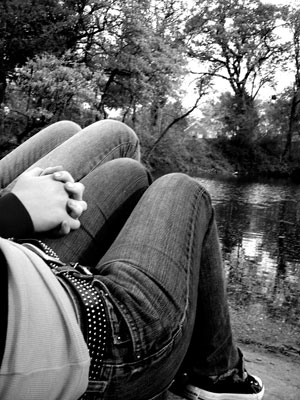 © Lauren R., Edmond, OK