Shaded (Some Call It Red)
July 21, 2010
Vermillion, those tell-tale streaks the sun
leaves behind as he sets into the oceans,
Ruby, the underwater fire flickering
from the cold depths of a gemstone.
Crimson, the wrenching teardrops shed
by that mighty yet destroyed heart;
Carmine, the rich fiery hue of the elegant
Indian dress in which she exchanged vows.
Garnet, the tantalising glow of
apples laden on the trees in the fields,
Venetian, the fiery locks of her hair with
which the wind plays a game of toss.
Magenta, the most delicate blush that
creeps up her unsuspecting cheeks;
Scarlet, grandeur of her draperies, that
cast a warm glow over all her winters.
We live not in a monochromatic world,
Our lives, like our words, they're shaded-
To every sight, there exists an unknown view
and to every uttered word there's
present an unwhispered wish-
So the strawberries are not red,
neither is your blood or my heart-
They are shaded, like nature's own way
of adding mystery to monotony.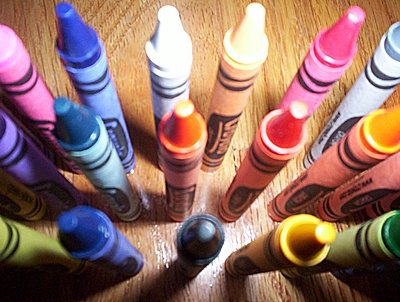 © Valcy E., Stony Point, NY