Perfect Day
July 13, 2010
I go in the store and look at all the things I can't buy.

Money is running low and prices are too high.

I grab some things and head on my way.

Luckily, this hasn't ruined my day.

When I get home, the eviction notice is on the door.

It's hard to get evicted when you have a family of four.

When I tell the kids, they cry like there's no tomorrow.

I cry myself, we're all feeling sorrow.

We pack up our things and go.

Even though I'm not showing it, I'm feeling very low.

We drive around until night falls.

That's when my ex calls.

He asks what happened and I slam the phone shut.

Talking to him is like salt in a cut.

We sleep on the benches in the public park.

I can see my kids shivering, even though it's dark.

Lucy says she's hungry.

All I say is okay.

A single tear falls down my cheek.

I just wanted this to be a Perfect Day.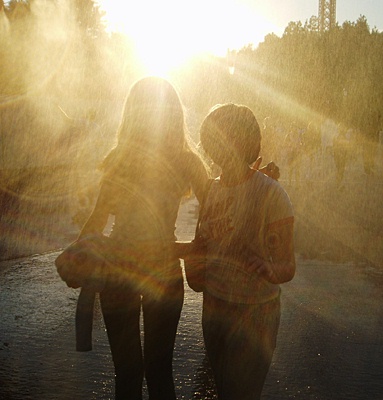 © Rebecca Y., Los Angeles, CA