Far From Perfect
July 28, 2010
Can you keep a secret?
A secret I haven't told any one?
If you can I promise I will tell you,
But first, here's a few hints:

My hair is auburn.
My eyes are green.
My skin is white.
Do you know my secret?

My clothes are dressy.
My makeup is pretty.
My belts are funky.
Do you know my secret?

My grade-point average is 3.8,
I get an A on every test,
My teachers love me.
Do you know my secret?

Mom calls me her baby.
Daddy calls me his angel.
My brother calls me perfect.
Do you know my secret now?

So your dying to know my secret, I bet.
Your just itching to find out.
What is it? you wonder,
Just what secret could this perfect girl be hiding?
So here it is- I'm anorexic.

My bones are frail.
I never eat.
My fashion is to take away from how skinny I am.
My friends do my homework,
And I have cheated on ever single test I ever took.
I lie to my parents,
And it kills me.

But I can not let them see the face behind this perfect mask.
It would kill them.

And if it killed them,
It would surely kill me too.
But perhaps anorexia will kill me first.

I've tried to stop.
I really have.
Countless times.
But every time I look at myself,
All I see is how fat I am.

I'm afraid of what people would say,
If they know how I really am.
Would they hate me?
Would they comfort me?
Would they laugh at me?

So now you know my secret.
The only one I have,
I swear to you, it's the only one I have.
So please don't tell, I beg of you.
It's the only thing I ask.

Oh, and one more thing.....
Please don't judge me.
Anorexia is the only thing I have,
It is my life- my identity, just nobody knows it.

So my brother was wrong.... I'm not perfect.
Nobody is.
Were all far from perfect.
And that's okay.
That's beautiful.
And maybe, just maybe, being far from perfect is actually being perfect.
If that's the case then here's my perfect:
I'm a secret hiding,
Frail and skinny,
Never eating,
Always cheating,
Anorexic liar.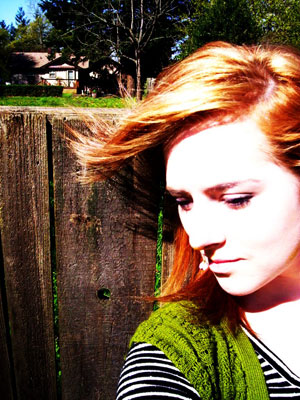 © Anna K., Portland, OR