Life <3
June 25, 2010
Life reminds me of a quilt,
many patches, many threads.
Every new patch represents something,
something different, something worth remembering.

Every memory is included in the end,
you keep on adding until you're gone.
Some things you'll remember forever,
some things you'll forget.

People come, and people go.
The ones you need will stay,
they'll hold your world together,
just like a piece of reliable thread.

You'll eventually forget,
forget the stories behind the smaller patches,
but you'll always remember,
remember the way they brought you to what you've got now.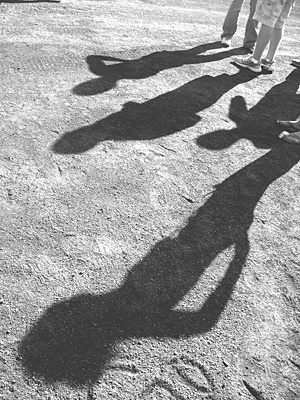 © Trella R., Mountain Lakes, NJ