At Night
June 30, 2010
I lay awake at night,
Nothings on except one lone light.
I think of you and you all alone,
And both lights near me r distinctly shone.
With u so near me you seem so bright,
I can't imagine life without your light.
Your light shines to me,
Through the windows and the trees.
It shines brighter than that one lone light,
Sitting alone with me in my room at night.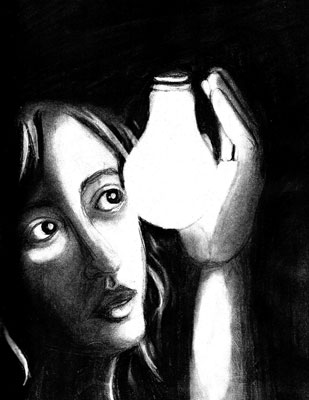 © Jessica P., Bethel Park, PA