"All The Worlds A Stage"
July 12, 2010
"All the worlds a stage," yes,
And all of us are merely actors,
But some
Are better than others.
But for whom
Is the the play written?
And if we're all just actors
Who do we trust?

Act one of our life,
It's just the continuation
Of someone else's.
While we get used to our surroundings
And really get the hang
Of what we call acting.
And learn how to become the character
We were born to be.

And in act two we have it down,
After we've loved and lost,
And kept on acting.
Carried on the pretense
That all of life has meaning.
And is
An adventure
Worth living through.

In act three we remember,
Times there were before
And we understand
Some of our props
And some stage settings.
We realize that what we're acting,
Isn't written,
Nor is it memorized.

Much to soon is four.
We pause to listen to the soundtrack
And hear its tempting melody.
This pause consists of thinking,
Of what lesson our character learned,
Of what to say
Before the curtain closes,
Before the lights go out.

Then there is applause,
Celebration for our acting
That wasn't very good.
Because we thought that we were living
In a well planned life.
But even when we're done
The play keeps going,
At least for all the rest.

"All the worlds a stage," yes,
And all of us are merely actors.
The major roles
And the minor ones
Interacting on the platform,
Conversing thoughtful things.
While everyone else
Remains backstage.

What we're acting isn't written!
We are just along for the hell of it,
Upon the stage in costumes.
Forced to act
Like feeling isn't living.
And acting unlike us,
Unknowing where we come from,
And what curtain through which to exit.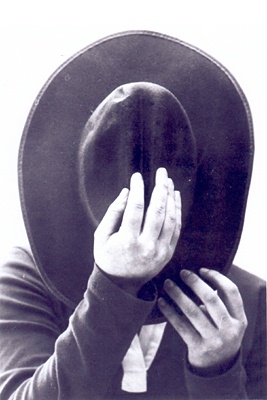 © Christine W., Waynesville, OH