Today
February 27, 2010
I used to live for tomorrow.

I used to dream about how
I would have a glowing resume
I would go to an Ivy League college
(on a full scholarship)
I would get the best of jobs
I would be successful,
Wealthy,
Renowned,
The pride of the family.

I loved words and pictures,
But I loved a good life more.
I would not be like those others,
Mozart, van Gogh,
Whose love of the arts brought them darkness.
I was practical.
I was ten.

Then I turned thirteen.
I found my passion for words.
I learned to love them
To tame them
To make them sprout,
Grow,
Blossom,
Spread their leaves out to catch the sunlight.

But
My thirteen-year-old words
Interfered with my ten-year-old dreams

If I wanted my dream
I should study science
Go to engineering camps
Write less
Study more

If I wanted my passion
I should work on school newspapers
Take journalism
Read more
Write more
Dream

Two roads diverged in a yellow wood
Different people
Told me to do different things
I should do what I loved
(words)
(despite the fact that I might not be successful)
I should not take that gamble
(science)
(I could write after I was successful).

Me: ?

Now I am fourteen.

I have a different dream.
A place
Far away
Where everything is beautiful
And everything is safe
Where trees rise tall over human pride
And the sky in its glory spreads far and wide
Where birdsong rings clear
Through tranquil woods
Unspoiled by manmade refuse
Where family and friends
Gather around the laden table
Laughter echoes and gladness flows.

I write,
I try to find this place.

I study,
I try to build this place.

Tomorrow is not just a thing
It is a place.
This place
Dawn and sunset and music and joy
Rain and clouds and thoughts and tears
Tomorrow will one day be today.

So I no longer live for tomorrow.

But
As long as I look forward

I live for today.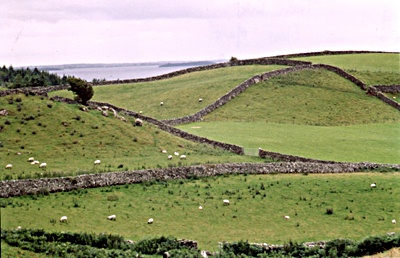 © Eileen M., Milford, CT