The Devils Angel
June 14, 2010
Faces dance around me.
Voices lift in song
Amidst the smiles and gaity
Is a sense that something's wrong.

I feel his breath upon me
Shudder at the touch of him,
His white-gloved hand though empty,
Boast the crimson stains of sin.

The voice of the devil's angel
Whispers deep, in melodic tones,
Sensual and alluring, enticing as it soothes.
His eyes, so penetrating,
I'm lost in the darkness of lipid pools.
Will Is close to breaking
Am I destined to play the fool?

Dance with the devil's angel
See the smile in his eyes
The evil glint of something
Deeply hidden,
Wrapped in lies.

With charms he doth enchant me,
In a woven spell I'm kept.
Forgetting the faces of innocents
Of stolen blood that he has shed.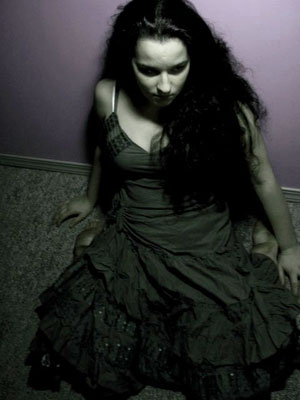 © Brianna D., Everson, WA