Gardens of Peace
June 9, 2010
Out comes the sun and the shovels
bringing much excitement
for the earth needs more renewal
starting with the garden by the fence,
with an onion crop layered
by an invasion of Onion Thrips.

Instead of vengeance pursued,
peace is invested in –
the likes of composted veggies
or simple tulips
for ladybugs to shelter in.

For if we neglect care and shelter,
we'll have polluted, grey tulips
and no more vital veggies.
So, investigate a peaceful world, us living
in a place where vengeance is not produced.

The gardeners enemy- Onion Thrips-
will no longer layer
the garden by the fence.
We'll live during a health renewal.
Inspired and excited
are the people of sun and shovels.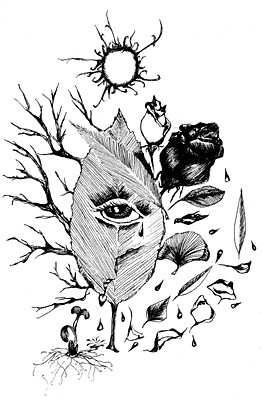 © Cara L., Cheney, WA