As We Were
May 29, 2010
As we were
tangles in eachothers arms
I felt your heart beat
And heard your steady breath.

As I was fortified
within your strong arms
and cradled upon your lap
I looked up at your face

And I saw the slightest glips
of a smile.
A smile while you were resting
And a smile that melted me

Moments I will hold on to
Until I see you again.
For your imperfections mixed with mine
Made a perfect memory in my mind.

Your electrifying touch
I miss so much
And you have just left.

In a period of unhappiness and uncertinty
You showed up.
And everything was clear to me.
You make me happy and I certainly love you.

For just seeing your face
Turned my frown into a smile,
My drowsiness into energy
and my eyes from grey to blue.

Theres no description for this feeling.
The closest I can get is to say,
I love you.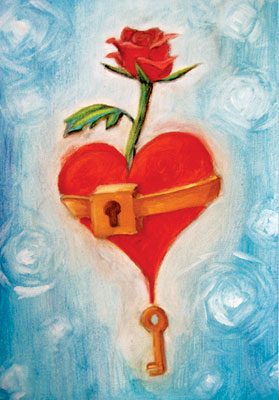 © Louisa L., Pleasanton, CA