Tilley
May 23, 2010
When we were young, we used to cuddle
When we were young, we used to play
You used to kiss me endlessly under the day's sun and
I used to hold you in my arms and know we would never part

We would take those cliché long walks on the beach
I loved spending endless nights with you knowing I was safe
Twelve whole years, you and I never parted
We were the best of friends

I remember gazing into your deep brown eyes and stroking you beach blond hair
Remembering all of the great times we had shared together
Tears streaming down my face as I said my last words to you
As you lay in front of my dozing off and taking your last look at this world

It felt like someone had shred my heart into
I was weak and I felt as though my soul had been torn from my fragile body
My heart had been broken, I was forever yours, but I was left alone
Why did they God make it this way?

I was never hungry, nor was I ever tired
All I needed was you.

Tilley, cancer got the better of you,
But our hearts remain eternally entwined.
My best friend.
My love.
My Labrador.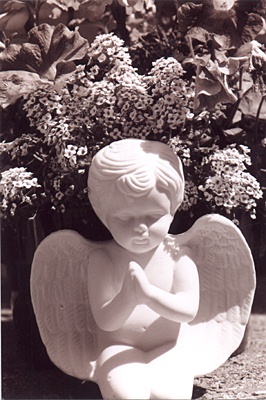 © Laurie T., Hopkinton, MA