Concentration
May 22, 2010
If x and y make z
And y and z make x
Then does

It's raining
It's windy
Cannot tell one sound
From the other
One sound from the other

I'm not wearing socks, am I?

Poem poem poem I
Must write a poem
Must be good
Must be best
Poem
Poem
Write it
Poem
Math

Tangent and Theta should
Secant and Cosecant make
What? I should know concentrate
Know
Should

Concentrate must try
Try must
Concentrate

Chew chew chew the piece of gum
Focus on gum
Focus on math
Focus on poem
Focus on rain?

It's raining
And windy and
Fog fog fog fog fog a closed world because fog beyond the mountains there is fog nothing
Fog concentrate
Poem

Rhyme it make it flow it like a river in the rainy day
Write and type and think and type and

X and theta alpha beta z
Prove what?
The spine is broken.

Rain rain math math poem poem concentrate rain math poem fog what poem rain math rain OH.


Pound.
Plop.
Splatter.
Rain.
Fog.

…

Nope. No socks.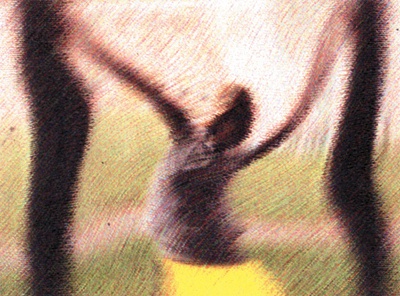 © Stacy B., Pembroke, MA