Story Part. 2
May 17, 2010
Don't get me wrong,
i only write thes poems
to tell my story,
but what you don't see
is the truth behind these words.

They're the story of me,
they're the story of you.
The words i speak,
the words i write,
may seem naive,
may seem stupid,
but sit down,
relax a little,
and give them a second look.

Look deeper
and deeper
until you realize you're living in that
poem.
Until you realize
that im not just writing for me,
im writing to tell the truth,
to explain why.

These words hit the paper,
not for fun,
not for the hell of it,
i do it because
its what i love,
because its what i
LIVE.

I look around me
every single day,
and i see these people,
messing up
their lives,
making choices
that make or
break their lives.

So i write,
and i write
and i write and
write,
until the words get old,
and my story is told.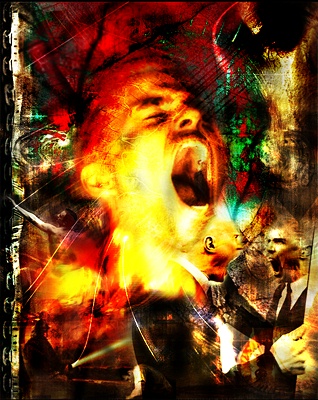 © Mark P. Woodside, NY