Story pt. 1
May 17, 2010
I pick up the pen,
stare at the paper.
Words are flowing through my mind;
but no one
seems to understand.

I've got a story to tell,
one thats not
my own.
Thats why i write,
thats why i pick up
this pen
and this paper,
and put words to it.

I see deeper into things,
i see the meaning behind
the words
i love you,
and
I hate you.

I've got a story to tell,
one that you'll
never quite understand.
Maybe im young,
maybe im naive
but i've
got a purpose here,
and i know what it is.

So what you've read before,
that i wrote,
maybe it wasn't true.
But it all plays into
my story.

My story is like no
other;
its the one
of a person.
A real person.
Its the story of
me.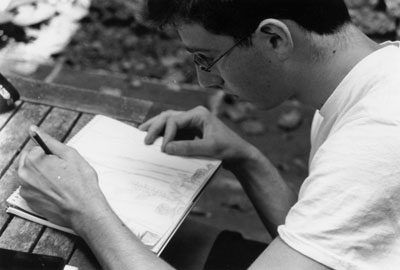 © Kira L., Bethesda, MD