The Suicide
May 11, 2010
You study the knife,
Waiting anxiously in your hand
With no feeling but grief.
Life hasn't been going right for you,
It's getting worse and worse
Everyday.
You've left your note in the kitchen,
Your goodbye which will never be spoken.
It waits there,
Like the knife in your palm,
Waiting,
Waiting for the destruction it will cause.
In your mind flash memories
Of you and him together,
Holding hands,
Kissing under the moonlight.
Then you see him embracing that girl,
That monster who stole everything you ever had.
Your hands tremble and you raise the blade,
Let it rest on your wrist.
You look around your room and smell
The scents of home and comfort.
But it isn't enough.
Nothing will stand in your way.
You push down on the blade and feel it cut
A shallow gash.
It isn't deep enough.
Blood covers your bedspread,
But that doesn't matter anymore.
You raise the knife high in the air
And bring it down with all your might
On your wrist.
Your eyes grow wide and you shout out
In fear, in pain.
Some one had to help you.
But no one's home,
This was how you planned it.
You have to stop the blood.
But you can't,
The cut is too deep.
You need to say good bye,
But you can't,
Your time is up.
You stand up in an effort to save yourself
But you fall to the floor.
Weak from blood loss,
Your head grows heavy and your eyes are spotted with black.
You gasp at the air,
Taking deep breaths knowing they are numbered.
You hear a car door slam,
Your name being called.
You pound your uninjured fist against the floor,
Gasping weakly for help,
But they can't hear you.
Adrenaline mixes with what blood you have left
And you shriek in agony.
You here footsteps outside your door,
But they are too late,
It's over.
You take a deep breath
And feel your heart beat its last.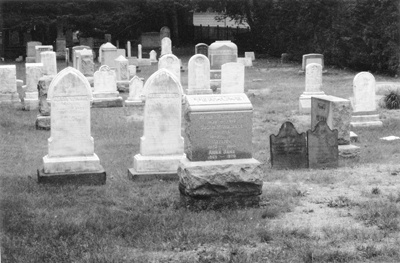 © Chris C., Pequannock, NJ