Solitary Worlds
April 27, 2010
The distance
that shows within my eyes
is the distance
between our two lives.

We grew up together,
We grew apart
You cried on my shoulder
many tiems while guys ripped out your heart.

I'm distant from you
yes
it's not just you
it's myself and all the rest

Talking seems
so meaningless
when words
have no value

Jibberish
is a waste of time
and a waste of energy
it's uslessness bouncing from body to body

Don't take this in the
unintened way
I'm still here
I'm still okay

let me crawl into
my soliatary corner
to lose myslef
in my world

full of music
full of rhyming lines
words that have meaning.

let me travel
in my place of slavation
for its my way
of dealing with the world

Listen to my monologe
for this showing
is one night only

My mind is going to a place
where I can be
turly and honestly, free.

You're welcome to join me,
in my world
of comforable solitude

so please forgive my actions
if your chatting away
about the days latest gossip

but I am in my own place
where I am content
with my mind soul and body
just let me be.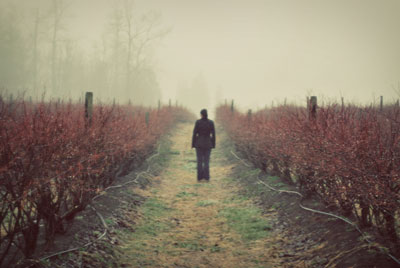 © Molly H., Lynden, WA