Temptation
April 24, 2010
I wish I could tell someone
Maybe then, the temptation could be taken away
The bourbon, in the top cabinet
It calls to me
On days when everything seems wrong
School, family, friendships,
It whispers my name
On days that I can't take anymore
The blades call out to me,
Begging me to drag them across my wrists
On the days that I see people for who they are
I find myself longing for a smoke
I've never done any of these before
But yet
The temptation is there.

I wish I could give in to it,
And at the same time know I can't
For it would enslave me
I would promise myself
"Just this once... never again"
But after the first time,
It would be so easy to do
Again and again.

Every week the temptation comes
Rearing its ugly head, calling to me
With vile breath, promising peace
But I know that its peace
Is really only self-loathing,
Destruction, and enslavement
Coated over with a moment of peace
And on the days that it seems
As though that moment will be worth it
I must fight, with every fiber of my body
Not to give in.
Not to be weak.
Not to start an addiction.
To be strong.
To be me.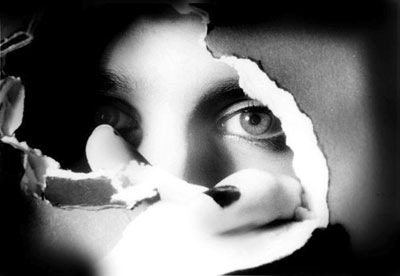 © Tabatha B., Peoria, IL