Why is the Sky Crying?
May 17, 2010
Gripping onto her mother's damped hand the girl whimpers
"Mommy why does the sky cry?"
The tears of hers and the grey sky blend together on her wet cheeks
"Because sweetie, God is sad"
The girl cries more and more the clouds rolling the thunder roaring loudly
"Why is he sad Mommy? WHY?"
She sobs yearning for the answer
"Because the world has turned at to be not what he expected"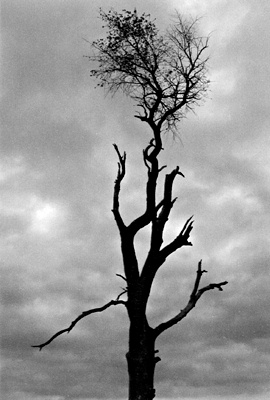 © Cassie H., Carmi, IL