Saved
May 9, 2010
There was this bad time in my life,
were he was there by my side to support.
Still he treated me wrong for most of the time
and tears came out a lot;
and untill today the do.
Its just this strong feeling that dont feel right
I dont want him but I want his love,
I dont need him but I think i do.
It's just a confucion of what I need and what I dont.
How can fix this if its so messed up?

So there is this light, that came from nowere.
It tends to save me and give what I want and need.
The light makes me feel so right.
It gives ME freedom and desire to live.
It selebrates ME and deversme.
It makes ME smile jump and fly,
like the birds from WAY up high.
I can dream againg and I can sing my heart out.
Finally I see what i deserve,
Finally I take advantege of my place and strenght.
I love that light.
Not because he gave me what I need or want.
But beacause of it I am my self now.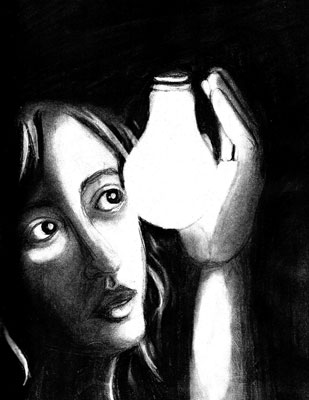 © Jessica P., Bethel Park, PA