Dandelions
April 28, 2010
I once heard a saying:
"When we were younger,
We used to think dandelions were flowers.
It is not until we grew up that we begun calling them weeds.
Dandelions never changed.
Our standards did."

Well, I have grown.
I have become wiser,
And stronger.
I can reach the top shelf by myself
But
I still think dandelions are flowers.

On summer days,
I walk about bare foot,
Just like when I was young.
I would pick wild flowers.
Among them were dandelions.
I would offer them to my mother.

"Those are weeds." She would tell me.
I would shake my head stubbornly.
"No," I would say
They are flowers, and they are beautiful."
Then she would shake her head,
Forgetting
Forgetting that she too once called them,
Flowers.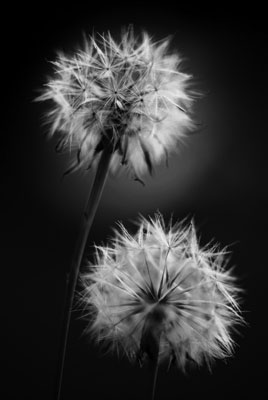 © Daniel H., Durham, NC