When will I understand?
April 25, 2010
I'm a child. I'm a woman. On the border-
Should I do it? It is fate- it is god-
it is not in my control.
Mother's love – stuffed animals.
Late night talks of too much --- Junk.
Friends who seem years ahead.
Friends who remind me of a child.
Boys are nasty. Their confused.
Mother Mayhem- what have I got to lose?
Sister pushes- parents pull.
I'm on the brink- where shall I go?
Friends don't understand- my
Hesitation. Some say just do it-
Go all out. Others say stay true to
Your form of art. Tu no comprendes?
I don't know who I am. When will I know?
When will I understand?

1. Tu no comprendes? Means: you don't understand?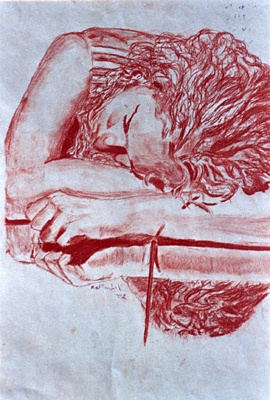 © Mark S., Kannapolis, NC