The Only Thing to Fear
April 13, 2010
Swirling, surrounding, filling,
I grow and
Consume you,
Too subtle to be noticed,
Too quick to be stopped,
I laugh
And mock you,

Yet hate myself.

I dance inside you as you age.
I lie asleep or barely awake when you are young.
Slowly, I wake up as you grow older.
And then I'm alert,
Always present,
Until the very end as I die alongside you.

I have power over you,
Controlling your every move.

But do not envy me.
For I did not choose my fate
And I would not wish it on any other,
For I have turned against myself.

Crash! I laugh when it rains.
Because I can make you quiver when you hear thunder.
Are you sure about him? I whisper in your ear.
Because I can keep you from falling in love to prevent a broken heart.
They're talking about you, I prompt.
Because I can intensify your suspicions so you are paranoid.
I can make you fear anything.

For I am Fear.

And for that I fear myself.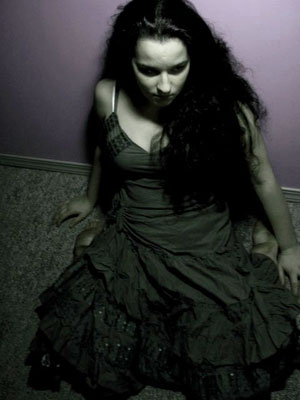 © Brianna D., Everson, WA