Clarity
April 7, 2010
lift cunning eyes
above tacky heads.
no matter the color,
the thoughtfully fierce sky
creates clarity.
confusion may capture my mind,
but a vast trace of clouds
offers enough
to keep me dreaming.
eyes closed,
mind open,
she sweeps me off her flesh.
hush, just observe the world below.
watch dragging feet torment an array
of cemented towns.
busy bodies filled with numb knots.
and finally, when they go back to where
their heart is,
they let her sweep them off their feet
and dream
of clarity.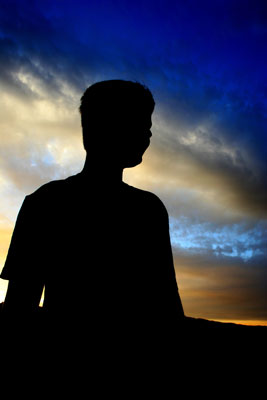 © Monica L., St. George, UT