Too Much, Too Young
April 7, 2010
You've seen too much
Too young
You've heard too much
Too young
You've felt too much
Too young
You've known too much
Too young
And you're drowning
In a sea of responsibility
That should be anyone's
But your own
And you can't find your way ouy
You've been too much
Too young
You've lost too much
Too young
You've found too much
Too young
You're running to catch up
To never fall back
To never let
The weight of the world
Fall off of your shoulders
You're running
To go back
To take back
What was taken from you
But you can't run
Two ways
At once
And failure's not an option
So full speed ahead
You can't just drop that weight
That's pressing down
On you.
Your life is psrinting
Away from you now
And you've got no way
To reach out and grasp it now
'cause you're growing up so fast now
So fast
Too fast
It's done.
You have no idea
How to turn back time
And take everything you missed
You have no idea how
To get back
The innocence
Ripped from your grasp.
You keep staying strong
Even though
You so deserve just a minute,
Just a moment,
To be what you would have been.
Too much,
Too young
And how does the story end?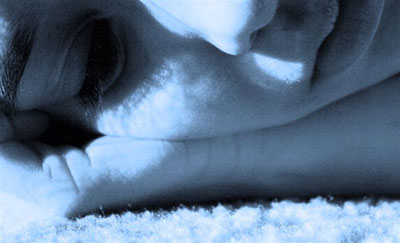 © Paula B., Katy, TX