Never Kiss Again
April 1, 2010
His tears fall
Like raindrops down a window.
He cries at the thought
Of never seeing her again.

She lies before him,
Her body limp, lifeless.
Her skin is pale, her lips still pink,
She will never rise again.

He picks her up so softly,
Putting her arm over his shoulder
So they may hold each other
Once more

She is kneeling on the ground
Her body wants to fall
But he holds her up
Her fragile head
Lolls against his shoulder

His hold is strong
He won't let her go, not again
Her spirit is gone
But her body will stay

Her hand is in his
Like it always should have been
She never knew
How much he loved her
Until now, too late

He caresses her head
With gentle strength,
Inhaling her still-sweet scent
And his tears fall
Like raindrops down a window.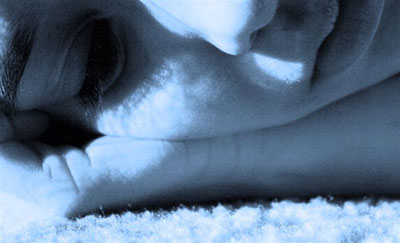 © Paula B., Katy, TX