Rain, Rain, Her to Stay
March 31, 2010
I'm home.
It's been raining for days
A nor'easter.

Rain falls from the sky like daggers.
Millions upon millions of rain drops
Forming puddles,
Wetting windows
Nothing but rain.

It feels like it's been dark forever
It feels like months since I've seen the sun.
I bet the weather thinks its clever
But I just wish it'd be done.

The rain falls down like daggers
In rivets, sheets, relentless shards of sky
The rain unwilling to stagger
Pain, that just screams "Why?"

There's a knock on the door
A fireman waiting outside
He says we have to leave

He says pack anything important
And get ready to leave right away
He says it's mandatory
He says we have no choice

Panic wells up in my throat.
I pack everything important
Clothes,
Floppy,
A book,
Pictures.

We are out the door in a half hour
In the car,
Driving
Along with all the other people
Who have to leave

My face says
Calm
But my pulse says
Erratic
My eyes say
Unnerved,
But behind them reads
Terror,
Pain,
Tears.

Threatening to spill over,
Only held back by the dam that I make
Hold them back.
Exactly the same as our dam.
The one that is ready to break
The one that's making us leave.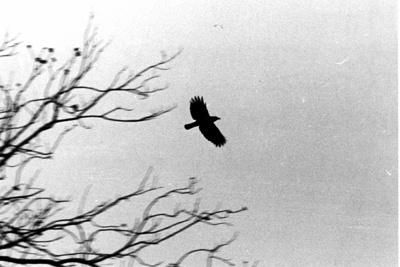 © Jacqueline T., Flower Mound, TX