Life's Ocean
March 29, 2010
The ocean is wide and vast
Confusing directions when your in the middle,
Confusing your future
With your past

Your boat bobs in the slight waves
From the wind
That life
Has blown your way

You filp a coin to pick your direction
Where are you going?
Do you know?

You head straight and find
A squall is waiting for you
The storm you thought
You left behind.

Your sailing right into
Your dangerous past
Save your ship
Save your mast.

Suddenly your crew is gone
Your alone
To battle this storm
The same storm
Again, all on your own

You remember your salvation
of times past
You go and grab your item
Its only one more time.

To pick a spot your cresading your arms
All full of marks,
All full of scars,
Because your salvation was slef harm

You try to turn your ship around
To head to your future
Not to drown in the past.

Save your ship.
Save your mast.
For if you want a better life
This is a maditory task.

Lightning strikes
And your drowning.
Drowning in the waters
you one swam through

Why didn't you pick heads
instead of tails?
Because now
Your treading crimson water

Stained by the blood
You watched
Flowing, trickeling, falling
down the drain.

You fell back into life's
dangerous water
You Fool!
You didn't save your ship.

Its gone now.
You're gone now.
All becuase you took a trip
To the past.

You had to have one more time
with your object of salvation.
Now your dead
Your ship will see no future ahead.

Your ocean was wide
And your ocean was vast
You left it up to a coin
To choose your future or you past.

Cofused directions lead to no where good
If only you could see ahead
If only you could.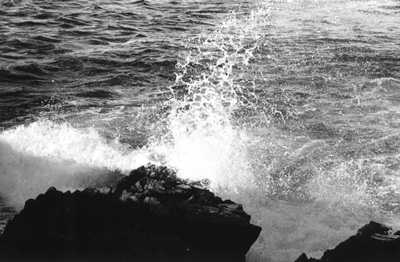 © Shira B., Marblehead, MA