Sadness
MAG
March 13, 2010
Sadness is a ghost,
A lingering spirit never to leave,
Hanging around your whole body,
Swallowing you whole just like when,
At night, you let the pitch-black air cover you in a blanket,
So you can dream about how you wish things were,
How things could have been,
And when you wake up, it just makes your illness that much worse.

Sadness is a way of life,
A disease spread by just a simple look,
Or a conversation,
Or when you notice someone's secret tears,
It eats away at you,
Until you're in pieces,
Shattered in the dark,
And you're digging around in the past,
Trying to put yourself back together,
But the infection is already in your veins,
And no matter the time that goes by,
It's incurable,
And it never leaves.

Sadness is your lost memories,
Distracted and confused,
You miss the good times,
And you can't get them back,
Sadness is the necklace Mama gave you,
That fell off and is lost,
Carrying with it a sort of medicine,
Temporary, but numbed your disease,
And now it's gone,
Like the snowman you made with Daddy,
That melted away on the approach of spring one night,
And with the now liquid snow came your remembrance
Of Daddy's deep chuckle when the deer ate its apple eyes,
And his hands on yours, helping you form its body.

Yes, memories melt away, just like that snowman,
And yes, memories fall off, just like your necklace,
But sadness never does,
It hangs above your head,
And when you start to forget about it,
You breath it in, inhale it,
And once again
You are haunted.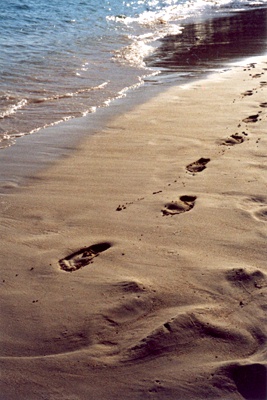 © Ashley B., Potomac, MD