High Tide
MAG
March 1, 2010
We dig our names in the sand,
followed by a heart.
footprints left on the shore,
taken away by the tide
and taken out to the sea
are memories we'll never get back.

How many people shared their stories here?
let the tide come in and remove their chapter.
How many times the tide came in
and broke their heart;
taking it out to sea
only to beat it up and drown.

Will I regret sharing my heart with the sea?
Will it tear up my chapter
causing me to choke and drown?
Will the tide take me under,
and show me a new world?
A world full of love and possibilities.

Will I see the stolen footprints and broken hearts?
Will the current break me and leave bruises?
Do I return to shore and hope for love,
or leave the sea and never return?

The sea is a romance story.
Stories filled with heartache, made of tears.
But we all give it a chance,
a chance to push us around,
choke us and make us drown.
But at the end of the story
we get a second chance and land on the shore.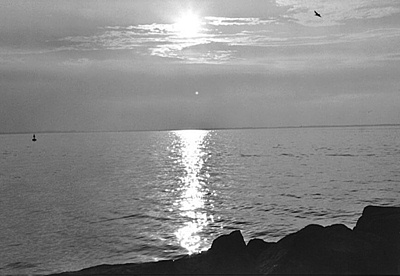 © Amanda L., Cumberland, MD