Writer's Block Is Like the Postwar Division of Germany
MAG
February 21, 2010
Lately I've been feeling caged.
Creatively pent-up by a mental block
that divides my passion and my pessimism.
The Stasi shooting down my poems and prose.
I'm not one for Eastern Bloc politics, though.
It's words that captivate my soul.
Thinking about being the sole survivor of a tragic accident
or wearing down the soles of my favorite shoes until
it's just sock meeting pavement.
Or George Harrison's sitar playing on
Rubber Soul being the
start of it all.
I want words.
Words can make all of that stand for something.
Words were grains of salt in the Dandi March.
Words are oil in the Middle East.
Words are worth something to me.
I have the kind of mind that makes musical notes look like broken braces
missing a bracket here or there.
And points, goals, and touchdowns on a scoreboard
about as meaningless as Nickelback lyrics.
Nothingness.
But in my composition notebook there are collages of college-ruled paper,
corners of coffee filters,
scraps of scientific evidence that someone thought I was a somewhat talented writer once.
That gold star from my first poem about ticking clocks
was the last published piece I sought approval for.
Gold.
Salt.
Oil.
Words.
All the same to me.
Unattainable at this present time.
Scared off by practice AP tests and the Tudor family tree.
By retaining information for the sake of puking it back up
in Scantron form.
To be truthful, I couldn't give a crap about iambic pentameter or finding the area of a pentagon.
Or legibility or eligibility.
I want to express my repression.
Stop relating to Gordon Comstock so freaking much
and just finish the one poem about Cleveland Pleasures.
Finish a poem about setting my beliefs on fire like a funeral pyre.
A poem about moving my legs to the beat while alternating bent-elbow fist punches, left and right.
About peeling a clementine with chewed fingernails.
Or refusing to fit into a percentile.
A poem about anything other than my stifled creativity.
I need to pick the lock, baby.
Chisel away.
And I'll do anything to recover the words that will sustain
my trivial pursuit of happiness.
Just to get me back what to I need, my only ability,
to make sense.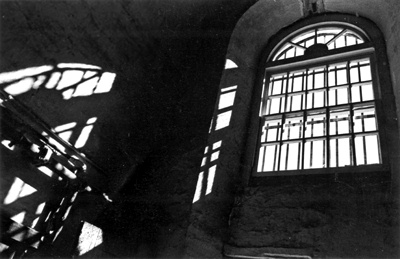 © Alice Y., Basking Ridge, NJ