They All Want Her Not Me
February 11, 2010
They all want the sweet girls
the champagne sipping petite girls
the dainty type
with frills and curls
They all want those type of girls
The ones that are so fake
They make Barbie look real
The ones that cant just call it blue or green
They have to call it Teal
The ones that smile all the time
Because they are afraid of frown lines
Those are the girls they want to look at and say
"She's Mine."
They all want the skinny ones
with pretty hair and twinkling eyes
0's to 6's only
because you're a fat girl if over that size.
Well I'm not one of those girls.
I'm a size 12
with body filled mahogany curls
With eyes of the darkest brown
And because this isn't the girl anyone wants
I always wear a frown
I'm not that hot girl image
and I don't try to be
Because although those girls may be prettier
I can guarantee
They can't love you like me
All I ever want is a chance
But it will never happen
as long as those pretty girls continue to prance
demanding the attention of every guy out there
and for the brown eyed, size 16 me
there's no love to spare.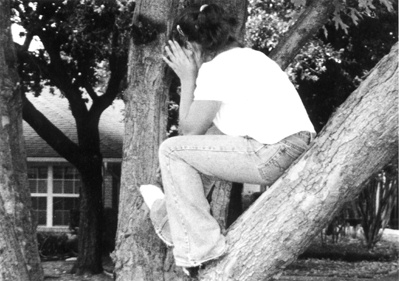 © Allyson S., Highland Village, TX