In this world, In this life.
February 5, 2010
In this world you choose a path, and create your own future.
You create the world you live in.
In this life you will contribute, and with that contribution you can choose to do good and bless.
Or you can be selfish and never give.
But by blessing one person with a gift you bless three people, the person you gave to, yourself,and God.
To be happy in this life you will have to give.
We all have something to give.
Abraham Lincoln, freed the slaves.
Joan of Ark, united France.
Jane Austen, wrote Pride and Prejudice, Sense and Sensiblity, Emma,etc.
Nelson Mandela, wrote 'Our deepest fear is not that we are inadiquate.
Our deepest fear is that we are powerful beyond measure.'
We all have something to give.
Even the least of us who seem so small.
Size is of no unimportance, unless you belive it.
you are as big as you belive you are.
Even if all you ever do is love that would be enough.
Because in this life it's all about love.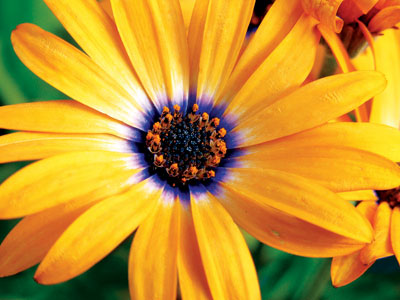 © Vania M., Voorhees, NJ