Paper
February 2, 2010
Paper
The ever ignored multi-tasker
Humbly waits to bend to your every beck and call
(Not that he has any choice)
A dreary fate
Or is it?

Paper...
The substance that is always first
To hear the authors loving hands record
The beginning details in the next epic novel
Backstage passes the world never acknowledges
Lucky
Or is it?

Paper
The only material suited for the venting of one's

feelings
Does 'Dear Diary,' sound familiar?
Does Paper really care what so-and-so called so-and-so?
Does Paper's opinion really count?
Dull
Or is it?

Paper
The first and only option
When aircraft is needed and no one has 3 tons of

steel
Soars, flits, flutters
No one complains at the shortage of materials
Some might at the carrying capacity
Exhilarating
Or is it?

Paper
Covered in patterns
Ready to chart
The newest designs
Architecture or Math class
It's prepped and ready for anything
Complicated
Or is it?

Paper
Lined, packaged, stacked in translucent prisons
What will it be used for when it is released?
Spelling tests, personal narratives,
Or the passed note with a fate of the trashcan
Fortunate to survive the school day
Risky
Or is it?



Paper
Strung, twisted, entwined
A welcomed snake
Covering every colorless visible piece of exterior
Preparing for hours of screams,
At least one celebration song,
And an endless supply of cake waved under its nose
Unbearable
Or is it?

Paper
Miles of bound printed words
Made for the reader but Paper gets the first look
Little Paper people on a little Paper stage
Dancing on the pages
Before their performance to the awaited audience
Expectant
Or is it?

Paper,
The preferred writing material of all mankind,
May have a life of its own
Sure it has to listen to to-do lists,
Countless games of hangman and tic-tac-toe,
Endless phone numbers,
Millions of plays starring doodled people,
Recipes
(Sometimes a taste of the always evasive cupcake)
The list goes on forever
(As Paper knows as it is written on him)
What does it contain?
Routine or Excitement?
You choose.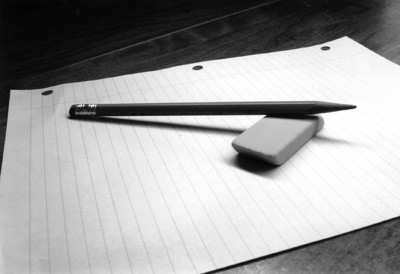 © Michael H., Mildford, CT