nonsense, but nice
MAG
January 31, 2010
Winter window only light

Sneer sneer sneer i hear you.
I'll keep that simple smile and sharp tongue I often cut myself with.

Ripped page with fond remembrance
I love the freeze and still dark night lights
Newly foot-printed snow.
Giving my regards to sleepy neighbors.

Ivy climbs my mind and stone walls, slate gray ones.

A fine lazy mess – my limbs lie.

Bottom right window flanking stairway door. Third pane on the left.

Lost thumbprint, lost heart, lost leaf. Like all the others, but it seems it means more.

Teardrop keys like a bobby-pin lock – pick. Once they dry I'm stuck.

Red disappointment
Sunburn creeping out from under my skin
It's been there for a while.

Spreading myself on these smooth pages feels much better.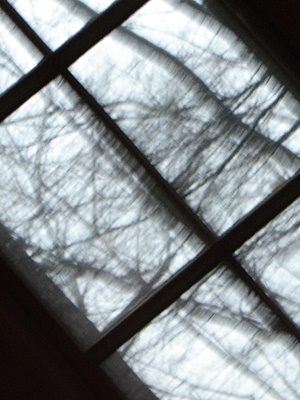 © Claire H., Boxford, MA