Flying Free
January 24, 2010
A child blown bubble tickles my cheek,
A wild flower tucked into plaited hair.
My soul floats with the passing clouds
as they lazily trundle along.
Because today's the day that nothing's wrong.

A gentle sun kisses my glowing skin,
I listen to a stream bubbling merrily somewhere amongst the brush.
A willow tenderly embraces the ground
as it casts a shaded recluse.
Because today's the day, my life to muse.

A breath of wind shifts my hair,
far in the distance I spy children playing,
and to my left, the ice-cream van plays relentlessly
as it passes by my sanctuary.
Because today, my thoughts prove salutary.

The valley stretches far below this edge,
Meadow grass plunging suddenly into rocks below.
I lie, watching birds soar over the cliffs
as they reach for freedom - just like me,
Because today's the day that I fly free.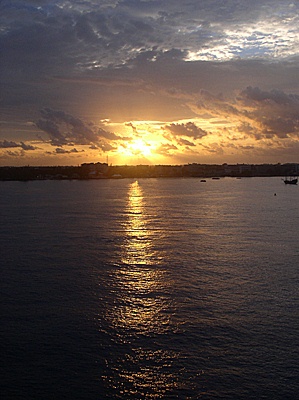 © Rebecca Y., Los Angeles, CA