In Reverse
MAG
January 19, 2010
Eyes fall open
Dreams sucked to the back of the mind,
never visualized.
Thumb pulls the light on.
Legs slide first, then arms.
Toe. Heel. Toe. Heel.
Facing the mirror,
destructive thoughts sail
to the back of her neck.
Enough good not you're.
Water glides up every imperfect pore.
Tear ducts fill, waiting.
Feet shuffle back to the stairs.
Toe. Heel. Toe. Heel.
Fingernails replaster thin lines on the walls.
A quiet voice screams louder.
Her attention fades in.
A hand aggressively swings toward her
and steals the red mark away
from her face.
"Enough, good not you're!"
The voice yells.
She has felt this inadequacy before.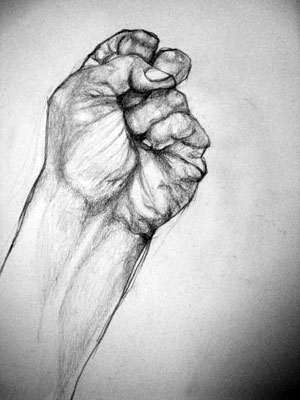 © Victoria S., Vashon, WA