The Darkness Night
January 17, 2010
The darkness is so beautiful there nothing like it, nothing so silent and pure.
At times I wish the darkness of the night would say up forever, that the moon would be the only light and that the sun could remain hidden.
But that's not a normal reaction to anything dark or unlit.
It is human nature to be scared of something you don't understand. Most people never take the time to understand the darkness of the night?
I took the time to understand the darkness; in which I got great understanding of myself.
This is where I draw my conclusion.
That darkness is glorious, but it isn't a thing you should submerge yourself in, cause in the night you lose yourself within yourself.
A mind ran wild, with running to long, may run you mad.
This is where knowledge becomes a curse as well as a blessing.
But when the envious sun comes to bet down the vigorous moon. Take the knowledge of the night to stair you in the right way.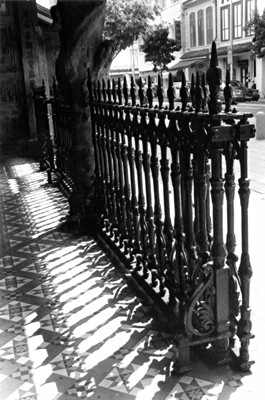 © Gretchen L., Edina, MN