Move.
January 2, 2010
You scrape your sides

bloody knuckles and all

you lick your lips

tasting for the fall

the movements are memories

washing away our sins

and then starting all over again.

Your hair is my life.

Your eyes, my soul.

The world is my cage.

Your arms are my escape.

I press to one side.

Of this lifeless corpse.

As you breathe down my neck

in a ghostly hallow.



Movements are memories,

washing away our sins.

So we sing, we sing.

Until the rocks begin to fall,

The hair begin to grow,

the eyes begin to search,

and the world to open up.

Your arms are too close,

then we drift.

We drift, we drift.

For all eternity.

Until the sunsets are not as full and our movements fade.

Then all is still.

All is empty.

One last leave falls.

One last wind calls.

Whispering, whispering.

Can you hear?

The mocking bird ringing?

Or is that my imaginations floating through the dreamless skies?



It must be.

For the world has just now stood still.

And as I turn back.

I see the sky relapse.

I see the oceans dry.

I see the clouds escape.

And it is all gone.

Greated by a black fortress,

with a wonderous glow.



Trespassers un-allowed.

I beg and plead, let me in!

Oh please let me in!

But the silent angel flaps his wings.

Shakes his head.

And I am cast away, crawling through branches and twigs of all sorts.

Until I stop in front of a white gate,

with a horrid glow.

Trespassers welcome.

I am let inside, to only be greated by bursts of fire burning my skin.

This is where I'll live.

This is my new home.



Away from your arms, I find a new place.

A world made of tear drops.

A world made of flesh.

And I wonder how you made it in

to that wonderful place with the dark gate.



Light is a known friend.

But darkness is love.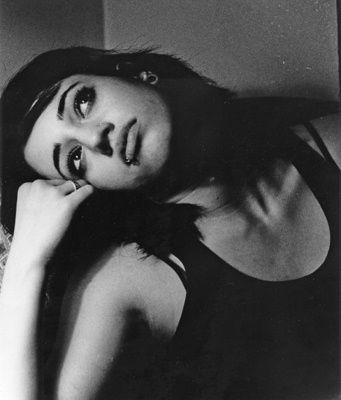 © Jessica B., Bethesda, MD