To Be All This
December 15, 2009
Sit on these swings with me.
Reminisce the childhood moments on the playground.
Higher and higher we go.
On the count of three, let's jump.
One.
Two.
Three.
While we spend those quick seconds in the air, wish.
Wish that you're a bird and that we'll never have to land.
That once our noses touch the ground, our wings will take us away.
Where we can be on the tallest building or the highest branch and watch the world as it goes by.
Every single person,
Wishing they could fly too.
Everyone wanting to forget about they're day ahead of them and just soar.
High enough to touch the sun.
Light enough to lie on the clouds,
And lifeless enough to waste the day watching the sky turn,
Crimson.
Climb the ladder of this slide with me.
Remember the days when we were so small and the ladder was so big.
Maybe,
If we wish hard enough,
This ladder will never end and,
Take us away where,
We can become the many colors of the wind.
Or the fresh smell of Oregon rain.
Maybe even the green in every hill side.
The grass between the toes of little boys and girls.
The flower that the honeybee rests upon on a busy summer day.
To be all this,
Just takes one wish.
One.
Two.
Three.
Wish.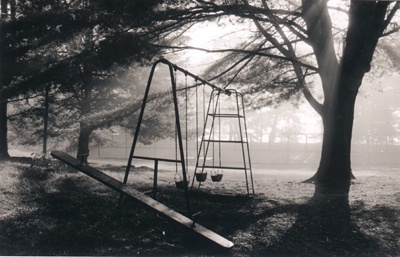 © by Steve S., Marblehead, MA