My Pistol-Packin' Grammy
MAG
December 13, 2009
she isn't like all grammies.
yeah, she cooks
and cleans
and does the laundry,
but she ain't just some sweet old lady
with a fluff of white hair on her head.
she's somethin' else.
she wears flannel everywhere
except church and other special occasions.
she tries her best to
be different and unique.
she prefers to stand out.
that would explain the gun in her purse.
she's keepin' it real.
no "guns kill people" and "they should be ­illegal."
she's the one of a kind,
pistol-packin' grammy.
she's a sharp-shooter, too,
hardly ever misses.
i've seen it with my own eyes.
she can do other things, too,
like splits and cartwheels.
how many kids can say that about their ­grandmas?
not many, i'll tell ya that.
my pistol-packing grammy
is definitely unique,
don't ya think?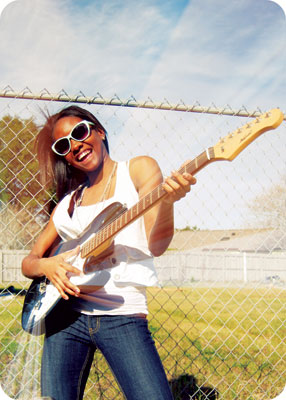 © Kristen S., Orlando, FL