I guess we'll never know
December 12, 2009
It's easy to look at memories and say no
but sixty years ago our people were so convincingly cruel

Im flying away quickly with my time
but
sixty years ago we were in mazes of struggle

If I lived during the civil rights movement
what would I do?
its easy to say I would want unity
but would I?

the light has always been shining bright for me
but when it grows dim for others
will my light shine through?

would I try to invite your different kind
so we can tie ourselves to be intwind

but as you look at me
the enemy
would you want to bound?

will you forgive my decision
as I try to forget my shame

If I could still feel my shame as I kneel
I would never forget your pain
as I heal

If I knew you then
would I politely prepare myself for your presence
or would I laugh at the apposing figure

If I lived not just knew
If I listen not just hear
If I watched not just saw
and if I cared not just hoped

If I knew the answer to my own questions
would I eagerly tell you
or run away in fear

I guess we will never know
but only if I knew.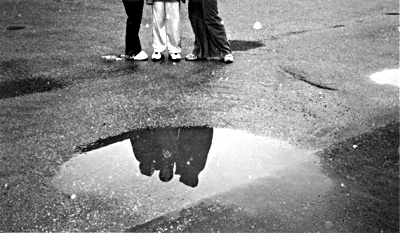 © Gary C., Pequannock, NJ